---
EXPERTS IN RISK RETENTION
About Us
We are pleased that you have expressed interest in our innovative trucking insurance program. We invite you to review the following summary of our target market, mission and operating philosophies, key program components and contact us with any questions. Whether you are a large motor carrier or a retail broker representative of a large motor carrier, we look forward to working with you to improve your commercial auto liability insurance program.
American Trucking and Transportation Insurance Company, a Risk Retention Group was formed in 2002 after a large contingency of large motor carriers urged us to develop an innovative approach to providing commercial auto liability insurance. This group desired to create a strategic alliance of top safety-minded motor carriers to return more control of every aspect of their insurance program back to the motor carriers. ATTIC, RRG has created a group of risk retention program that provides access to high primary limits, with large deductible options without the burdensome collateral requirements, superior claims management services and group safety incentive programs that have created a valuable investment and a stable insurance program for each motor carrier member.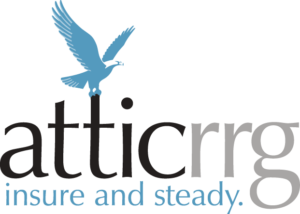 MISSION STATEMENT
The mission of ATTIC, RRG is to provide its members/insureds with superior insurance products and services designed to improve the long-term stability of their insurance programs through competitive pricing, claims management and risk control; and to provide a foundation to capitalize upon the synergy of the group and member expertise to strengthen each member/owner individually.
OPERATING PHILOSOPHIES
SAFETY
High standards of safety and compliance are the foundation of ATTIC, RRG's ability to provide long-term success and stability.
SELECTIVITY
The success of the risk retention group and its individual motor members is including only motor carriers who meet the high standards of the group and continually strive to improve their safety and loss performance.
INVOLVEMENT
Motor carrier member involvement in ATTIC, RRG is critical. To facilitate this involvement ATTIC, RRG has built a governance process that establishes adequate opportunity for each member to provide input in the goals and objectives of the organization.
COMMUNICATION
ATTIC, RRG communicates with its members and outside vendors in a fully transparent, concise, timely and professional manner.
PROACTIVE
ATTIC, RRG strives to be proactive rather than reactive in all aspects of operation, thus staying "ahead of the curve" and developing innovative products and services to add to the strength of our motor carrier members and enable us to become the industry leader in transportation specific insurance practices.
CONFIDENTIALITY
ATTIC, RRG at all times maintain the highest level of confidentiality in all aspects of operation. Of special emphasis, will be maintaining the confidences of each motor carrier member while maximizing their involvement.
VISION
In the true spirit of alternative risk solutions, ATTIC, RRG thinks outside the traditional realm of expectations to develop visionary solutions and cement long-term stability and success.
OUR PROGRAM
UNDERWRITING
ATTIC, RRG's membership selection and underwriting process is designed to thoroughly evaluate the risk associated with the addition of any prospective motor carrier member. We believe one of the foundations of our success is the selectivity of its membership which is formed by the collective strength our motor carrier members' safety and risk management programs. To determine the strengths and identify areas of possible weakness and improvement, ATTIC, RRG conducts an on-site safety and risk assessment audit of any prospective motor carrier member generating a Motor Carrier Operational Characteristics and Safety and Risk Management Report. This report provides an understanding of any prospective motor carrier's operational, safety and risk management program for use in underwriting and membership selection. In addition, the report creates a baseline to be used to annually assess the performance of our all of ATTIC, RRG's members. The report provides a detailed summary of the operational characteristics and safety and risk management controls within each motor carrier and create goals for improvement by our member companies.

PREMIUM DETERMINATION
Through its relationship with Pinnacle Actuarial Resources, Inc., ATTIC, RRG utilizes the individual loss and claims expense history of each motor carrier member or prospective member to actuarially determine the level of premium for each policy. The individual motor carrier member's loss history data is trended both at the frequency level and severity level, then compared to the overall experience of the group, to determine how much premium is necessary to cover the expected loss, expense and underwriting cost for the member's policy. The rating process is designed to establish a premium sufficient to administrate and pay for the member's expected ultimate losses with credits provided for losses expected within its large deductible and for investment income earned on the premium.
Beyond meeting the Target Market qualifications, to begin the preliminary rating process a prospective motor carrier must provide at least five years of ground-up loss and claims expense history and corresponding mileage exposure reports.

LIMITS of INSURANCE, DEDUCTIBLES AVAILABLE and COLLATERAL
ATTIC, RRG offers commercial auto liability, brokerage operations, and contingent auto liability for brokered loads coverage with per occurrence limits up to $10,000,000 with deductible options between $50,000 and $350,000. In addition, ATTIC, RRG offers cargo liability with per occurrence limits up to $500,000 also with deductible options between $50,000 and $350,000.
ATTIC, RRG is a deductible program providing its members with several options in size of deductible and type of deductible. Rates can be developed for deductible programs of $50K through $350K per occurrence and either by coverage line or as a basket deductible.
Under the capital investment structure, each motor carrier member must maintain an equity position within ATTIC, RRG at least 125% of its reserved bodily injury claims below its retention. If a members' capital position drops below 125% of its reserved bodily claims below its retention, the member will be required to provide collateral through several available options. By using the capital investment as our member's deductible collateral, it reduces burdensome letters of credit to secure high deductible programs.

CAPITAL INVESTMENT
Each motor carrier insured is also a shareholder (also referred to as a "member") of ATTIC, RRG. The amount of capital investment of each member depends upon the amount of the member's initial policy premium.
In order to establish financial strength, ATTIC, RRG maintains a minimum 2-to-1 net written premium to capital ratio. Net written premium is the potion of each motor carrier insured's total premium that is retained by ATTIC, RRG to cover the loss exposure for losses which ATTIC, RRG retains, all claims adjustment costs and operational costs. ATTIC, RRG retains the loss exposure for each loss below $500,000 (less the member's retention) plus participation in certain reinsurance layers. If a prospective motor carrier member's expected annual losses within its deductible exceed the 2-to-1 net written to capital ratio, additional capital investment may be required at the initial renewal. By way of example, if ATTIC, RRG retains $1,200,000 of ABC Trucking Company's total premium, ABC's one-time capital investment will be a minimum $600,000, unless ABC's total losses expected below its deductible exceed this amount requiring an additional up-front investment. This cash investment results in shareholder status on the motor carrier insured's renewal date. The capital investment is a one-time investment in ATTIC, RRG to meet the required regulatory capitalization and create the equity in ATTIC, RRG necessary to secure the long-term stability of ATTIC, RRG.

OWNERSHIP STRUCTURE and GOVERNING BOARD
ATTIC, RRG is a corporation existing under the laws of the State of Montana and operates as a captive risk retention group insurer. The shareholders are the individual motor carrier insureds. Percentage of share ownership depends upon the motor carrier member's initial premium and any subsequent investments made with the Company. At each motor carrier member's initial renewal with ATTIC, RRG it is required to execute a subscription agreement creating their obligation to become an insured with ATTIC, RRG and establishing their capital investment requirement. In addition, each shareholder is required to execute a counterpart of the shareholders' agreement setting forth their rights and obligations as a shareholder in ATTIC, RRG. The initial investment by all motor carrier members is contractually obligated to the benefit of ATTIC, RRG for a period of five years ATTIC, RRG has adopted corporate bylaws which establish a governing board of directors. Each shareholder insured is entitled to one board representative seat. The Board is supported by an executive, audit, investment and personnel committee.

FINANCIAL STRENGTH and REINSURANCE PROTECTION
ATTIC, RRG is an insurer "NR" Rated through A.M. Best. This means that ATTIC, RRG has not sought a rating from A.M. Best. Despite this rating status, the certificates of insurance issued by ATTIC, RRG have been universally accepted by all of our members' shipping customers worldwide. Historically, ATTIC, RRG has answered the concerns of a very small number of shipping customers annually regarding the "NR" rating. When we receive such inquiries, we respond by explaining that the commercial auto liability policy is fully reinsured by A-rated reinsurance companies for all losses above $500,000. Supporting the total limits on all policies, ATTIC, RRG has transferred the risks of all catastrophic loss potentials to "A" rated reinsurance companies. ATTIC, RRG maintains three layers of reinsurance – $500,000 excess of the first $500,000 (Layer One), $4,000,000 excess of the first $1,000,000 (Layer Two) and $5,000,000 excess of the lower $5,000,000 (Layer Three). This provides customers with the comfort of knowing the large claims are ultimately paid by large A rated reinsurance companies. As a fail-safe response to our "NR" rating, ATTIC, RRG has created a relationship with an A-rated insurer to access their admitted paper on a specific location endorsement basis. What this means is that our motor carriers will have access to A-rated issuance paper if we cannot gain acceptance of the ATTIC, RRG certificate of insurance as explained above. In those cases, we will issue a separate policy for the specific vendor at their identified location covering trucks used to service the account. Currently, no member is using this endorsement.

CLAIM SERVICES
The mission of ATTIC, RRG's claims department is to provide industry leading claims services, always seeking the best possible result in every claim, period. We operate as an extension of our members' risk management teams ever mindful that we must constantly be vigilant stewards of their resources. We work from the point of view that the best results are achieved collaboratively and that in the claims business surprises are best avoided.
No two members are alike, which is why when a motor carrier decides to place their liability insurance with ATTIC, RRG, we work hand-in-hand to design a bespoke claims management program that takes into account the unique needs our members, their size, their existing claims management resources, and their risk tolerance.
One major advantage of joining ATTIC, RRG is that membership provides motor carriers access to a sophisticated claims operation usually only available to the largest companies.
Outside specialists are critical to the success of any claims program. ATTIC, RRG devotes considerable resources to developing vendor relationships with leaders in the trucking industry:
ATTIC, RRG's defense panel is made up of lawyers who are trucking specialists, capable of defending the most complicated claims through trial if necessary. Many of our panel counsel are lawyers with a national reputation; they are always highly respected in the jurisdictions in which they practice. They all have specialized experience in the trucking industry.
ATTIC, RRG has a nationwide network of independent adjusters, accident constructionists, private investigators, and other consultants capable of responding to accidents wherever they occur, day or night.
In addition to the management of third-party liability claims, ATTIC, RRG deploys its claims expertise to recovering damages on behalf of our motor carrier members when their equipment is damaged through the fault of another. Like our liability claims program, ATTIC, RRG's recovery and subrogation program can be customized to meet the needs of individual members, and relies on the same team of highly qualified adjusters and consultants that support our liability program.

LOSS CONTROL and SAFETY SERVICE SUPPORT
Beginning in 2015, ATTIC, RRG has made a financial commitment to partner with the most leading-edge safety enhancement technologies available in the industry today. This investment is made with the dual purpose of improving the accident performance of each of our motor carrier members within their large deductibles and to reduce claim severity and claims defense costs incurred by ATTIC, RRG. ATTIC, RRG currently makes direct payments to support technology programs including dash cam video technology through DriveCam, SmartDrive, and Seeing Machine, as well as speed management technology through Speed Gauge.
ATTIC, RRG strives to provide greater consultation services to our motor carrier members through on-site targeted reviews of all aspects of the member's driver safety and risk management programs. ATTIC, RRG facilitates on-site mock DOT audits and works closely with each member to hire and train qualified motor carrier safety personnel. In addition, ATTIC, RRG utilizes its resources to support further educational training through our annual Member Safety Conference and member safety and risk personnel certification programs.

MEMBER SERVICES and IT TEAM
ATTIC, RRG's Member Services team takes pride in their commitment to provide prompt, accurate, reliable and courteous service to our member motor carriers. The member services team facilitates a single point of contact for questions and concerns for our member motor carriers, facilitates a single point of contact for issuance of Certificates of Insurance and provides periodic training on claims reporting software programs.
A key focus of our Member Services and IT team is the integration of key analytics generated by each of our members as well as the analytics of the group. This information will provide a predictive analysis of your motor carrier and will help the Safety and Risk team focus on future loss trends based on historic data.
This data, when used by your Safety Team, will allow for focused intervention training and remedial training into the areas of your organization where needed. This will bring about results which will be seen on your loss reports and associated claims cost. Historically, safety teams are working either from a reactive or inventory stance. With this assistance, the team will be able to focus on the issues and move into a proactive approach to safety.
Since moving to Origami Risk (Risk Management Software), ATTIC, RRG has added abilities to collect and utilize accident data, driver demographics, and other data points. Additional data can also be requested and adjusted by each member. Origami Risk is an integrated platform of products that includes RMIS, Claims, Safety, Analytics, Underwriting, and Data Tools. It allows you to effortlessly integrate workflows, aggregate your data across disciplines, easily analyze it, and automatically act on insights from a single system. Origami Risk makes data analysis straightforward and fast with tools to standardize data from disparate sources for like-comparisons; simplify data in a visual format so it's easy to understand; and automatically generate and distribute recurring or ad-hoc reports to meet stakeholder preferences. Origami's analytics functionality is central to the system's risk management, claims administration, safety management, and underwriting capabilities.

INVESTMENT PROGRAM
Since its inception, ATTIC, RRG has accumulated invested assets exceeding $25 million. The Company is regulated as a typical insurance company in the size and type of investments it can maintain. ATTIC, RRG earns enough investment income to cover a significant portion of its operating expenses reducing members' premiums through expected investment income credit.

VENDOR SUPPORT
ATTIC, RRG has contracted with quality professional support service agencies all with captive insurance and/or trucking insurance backgrounds to manage various components of ATTIC, RRG's operations. Those agencies and their principal duties are:
Advance Structure Risk Services. Located out of Dallas, TX, Advance Structure President David Cauble leads ATTIC, RRG's business development program marketing the risk retention program to our selective target market.
Actuarial Services. ATTIC, RRG contracts with Pinnacle Actuarial Resources of Bloomington, IL to provide actuarial analysis of loss data and financial performance. Pinnacle Actuarial specializes in trucking insurance programs, including individual and group captive entities.
Independent Audit and Tax Preparation Services. Larson & Company, of Salt Lake City, Utah was retained beginning with the December 31, 2016 audit and tax year. Larson & Company has many years of alternative risk insurance auditing and tax preparation work.
AON Benfield. AON Benfield of Chicago, IL and London, UK serves as ATTIC, RRG's reinsurance broker and consultant. AON Benfield is the worldwide leader in the reinsurance industry and is well versed in the reinsurance needs of captive insurance companies.
D.A. Davidson & Co. and Stockman Wealth Management, Inc. ATTIC, RRG utilizes the investment expertise and management of two nationally recognized investment management firms.