WE ARE Experts in Large Motor Carrier Risk Retention
American Trucking and Transportation Insurance Company, a Risk Retention Group ("ATTIC, RRG") is a Motor Carrier owned and Motor Carrier controlled group captive insurer. ATTIC, RRG offers motor carriers operating over 300 trucks in the non-hazmat trucking environment non-traditional insurance coverage for commercial auto liability where retaining risk returns control to the motor carrier.
WE RESPECTFULLY Invite you to Explore
Explore how ATTIC, RRG offers competitive premiums, a strategic equity investment, best in class claims management, member safety, risk and loss control services.
Risk Retention
ATTIC, RRG is a licensed commercial auto insurer
domiciled in Montana as a captive risk retention group.
Member Owned
ATTIC, RRG's members operate over 7,000 trucks
throughout the United States and Canada.
Countrywide
ATTIC, RRG is currently approved to issue commercial auto policies in 45 states.
Mission Statement
The mission of ATTIC, RRG is to provide its members/insureds with superior insurance products and services designed to improve the long term stability of their insurance programs through competitive pricing, claims management and risk control; and to provide a foundation to capitalize upon the synergy of the group and member expertise to strengthen each member/owner individually.
What We Do
Investment growth by retaining surplus
More predictable / stable premiums
Reduced administrative costs
No burdensome collateral requirements
Simplified renewals
Cooperative member partnering
Regular safety and loss control audits
Personalized premiums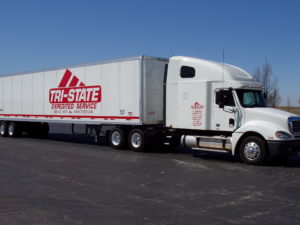 We are pleased that you have expressed interest in our innovative trucking insurance program. We invite you to review the following summary of the key components. Please contact us with any questions or comments you may have. We look forward to working with you on your insurance needs.
ATTIC, RRG is a member-owned risk retention group admitted as a captive insurer in the State of Montana. ATTIC, RRG is currently approved to underwrite auto, cargo, and general liability risks for the trucking industry. In addition to Montana, ATTIC, RRG is approved to conduct business in 44 states. ATTIC, RRG was formed in September 2002 by two trucking companies desiring to create a strategic insurance alignment with other top safety-minded trucking companies with the objective of gaining complete control of their insurance programs. ATTIC, RRG believes that the costs of insurance for trucking companies can be manageable. By partnering safety-minded trucking companies together and sharing risk, each company can stabilize their insurance rates over the long-term, increase their control over claim management and loss control, and reduce the administrative cost impact on their liability rates.
The pages on this site set out the program components of ATTIC, RRG. Please call Ken Crippen if you have any questions as you review this material.